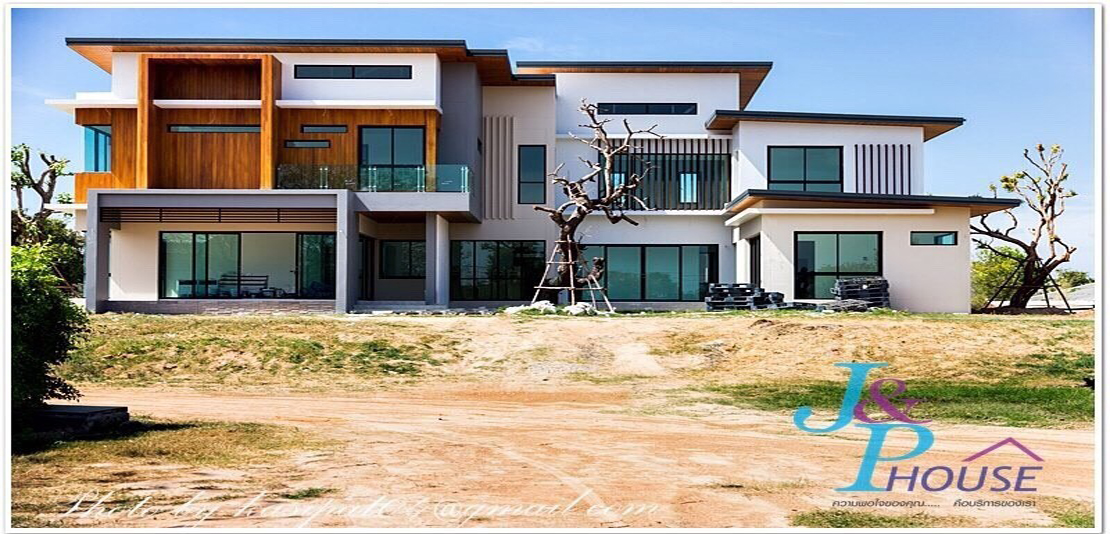 About Us: Rub Sang Bann Korat
Beginning
J&P House It arises from the gathering of executive new generatoin have more than 15 years experience in the home building business, more than 200 house building in large projects in Nakhon Ratchasima. Professional engineer and architects have common ideas in the establishment of a home building business with goals and policies that "Focus on the quality of work as the main"
From experience in the hom building business, We have professional team to give advice under slogan "Building Good Home, Quality Guaranteed", There is a clear goals in running house building business on you land. Control of the construction of commercial, dormitories, condo and housing service in particular. To meet the needs for you we have standard house many designs to choose to get the most satisfying.
Vision
J&P House is a home building team. Service-oriented and customer satisfaction-oriented and determined to grow in the home building business with the basics of management, finance, personal and creating quality work. We are committed to honesty and integrity with our customers. Design quality and control of construction. Selection of contractors, materials, deliver on time and fair prices to satisfy customers.
Promise from us
For J&P House, We look at building a house as a big deal. It's a large amount of money, so we "Intend to build every house as if it's our own home". We work hard and focus on quality of work and deliver in a timely manner. We focus on service manage and manage with intergrity for efficiency and quality. We take into the needs of customers want a great designed, great quality. We want to be a professional consultant to complete a house.
Construction control system
In terms of construction control J&P House has a professional team with expertise in construction. We have established a strict work contral system. Selection of contractors with more than 15 years of experience, emphasinzing the accuracy and completeness to be consistent from structural, architecture, electrical and sanitary. At each stage of the work on the main structure and architecture. Under the supervision of engineer and export architects directly in job planning, control and quality check.